Exclusive: Will form oversight committee from pvt sector, says Gadkari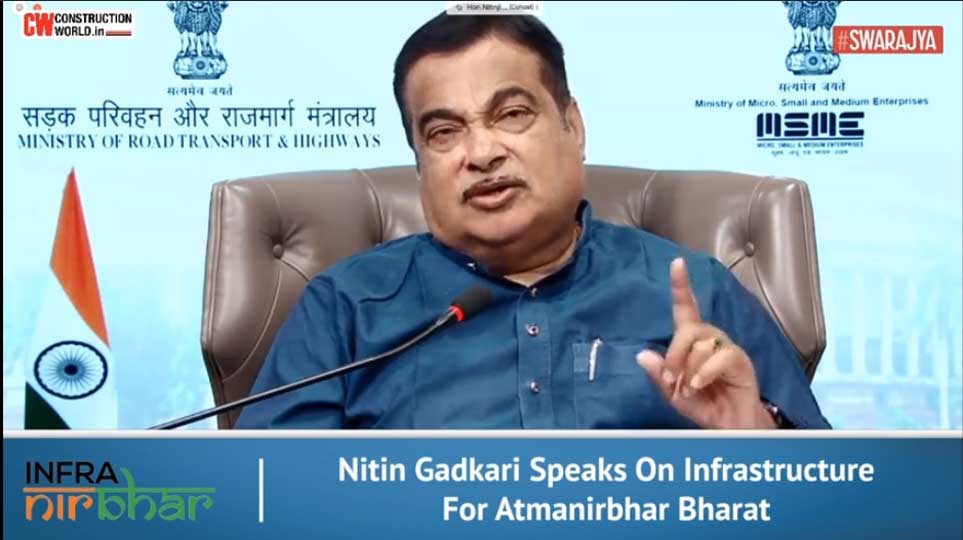 Exclusive: Will form oversight committee from pvt sector, says Gadkari
At the Infra-Nirbhar roads webinar on Thursday, February 25, roads minister Nitin Gadkari fumed at cement cartelisation and faulty DPR preparations and set a roadmap for stepping up road construction pace and quality in surface material with innovative mixes. Bureaucrats and private practitioners shared the platform and provided unique perspectives on why it's an exciting time for road contractors.
Gadkari, who is the Union Minister for both Road Transport & Highways as well as for Micro, Small & Medium Enterprises, revealed his plans to appoint a committee from the private sector to focus on quality construction, cost reduction, and designing.
Speaking at the webinar organised by Construction World and Swarajya magazines, the minister in a virtual interaction with Pratap Padode, Editor-in-Chief, Construction World, named industry experts whom he would like to include on the committee.
Gadkari said he holds the preparation of detailed project reports (DPR) largely responsible for road accidents. Gadkari fumed at what he termed "cartelisation" in the cement industry that has hampered and raised cost━and road projects, too, have had to paid a price.
To read the interview in full, click here.
Opinion Poll
Question : As we enter FY 2021-22, a report estimates a 11% GDP growth. What is the most critical investment the construction and infrastructure sector needs to make this year?