Gadkari bats for li-ion, h-fuel cells to combat fuel prices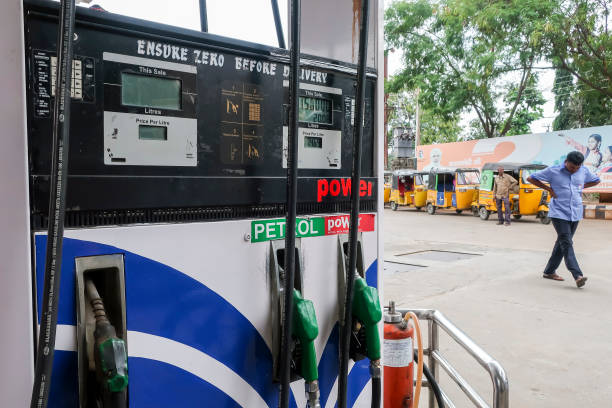 Gadkari bats for li-ion, h-fuel cells to combat fuel prices
19 Feb 2021 CW Team
The Ministry of Roads Transport and Highways (MoRTH) is exploring options for alternative fuels like lithium-ion (Li-ion), aluminium-ion and steel-ion batteries, and hydrogen cells for electric vehicles in the light of increasing fuel prices, Union minister Nitin Gadkari said this week.
Fuel price includes various components like freight charges, dealer commission, central excise duty and VAT. There are two primary reasons for the current hike in fuel prices—rise in international crude prices and higher central and state taxes.
During the pandemic, the central government had raised the excise duty on petrol to Rs 32.98 a litre from Rs 19.98 a litre. Diesel price was increased similarly, where excise duty was increased to Rs 31.83 a litre from Rs 15.83 a litre. Several state governments had increased value added tax (VAT) on fuel during the same period.
The country currently imports Rs 8 lakh crore worth of fossil fuel, nearly 70% of all fossil oil it consumes.
---
Make in Steel 2021
24 February
4th Indian Cement Review Conference 2021
17-18 March
---
What are Lithium-Ion batteries?

Lithium-Ion (Li-ion) batteries are rechargeable batteries that provide portable electricity, powering electronic gadgets such as cell phones, laptops and tablets. Li-ion batteries are also used to supply energy to electric vehicles (EVs), medical equipment and power tools. In comparison to other high quality rechargeable battery technologies, Li-ion batteries come with a number of advantages, both in terms of efficiency and environment friendliness:
They can deliver large amounts of current for high power applications.

They bear the highest energy density among battery technology.

They do not have toxic content such as cadmium, which makes them easily disposable.

They are relatively low maintenance and do not require scheduled cycles to maintain battery life.
Aluminium-ion and steel-ion batteries are also being considered, Gadkari told the media. He said that the ministry was already engaged in the development of Hydrogen fuel cells.
What are Hydrogen Fuel Cells?

A fuel cell uses hydrogen and oxygen to produce heat, electricity, and water. Hydrogen fuel cells convert the energy produced by a chemical reaction into usable electric power. They can produce electricity as long as Hydrogen is supplied, never losing their charge.
Hydrogen can also be transported (like electricity) to locations wherever required.

They are a clean energy source.

Hydrogen fuel cells are renewable and readily available.

They are more powerful and energy efficient compared to fossil fuels.

They are almost zero emission sources.

They can be charged quickly and conveniently.
Image: India currently imports Rs 8 lakh crore worth of fossil fuel, nearly 70% of all fossil oil it consumes.
---
Also read: Technology for alternative fuel firing
Also read: Li-ion battery production starts in Chennai
Also read: India gears up to manufacture lithium-ion cells