Gadkari lays foundation stone for 439 km highway projects in Assam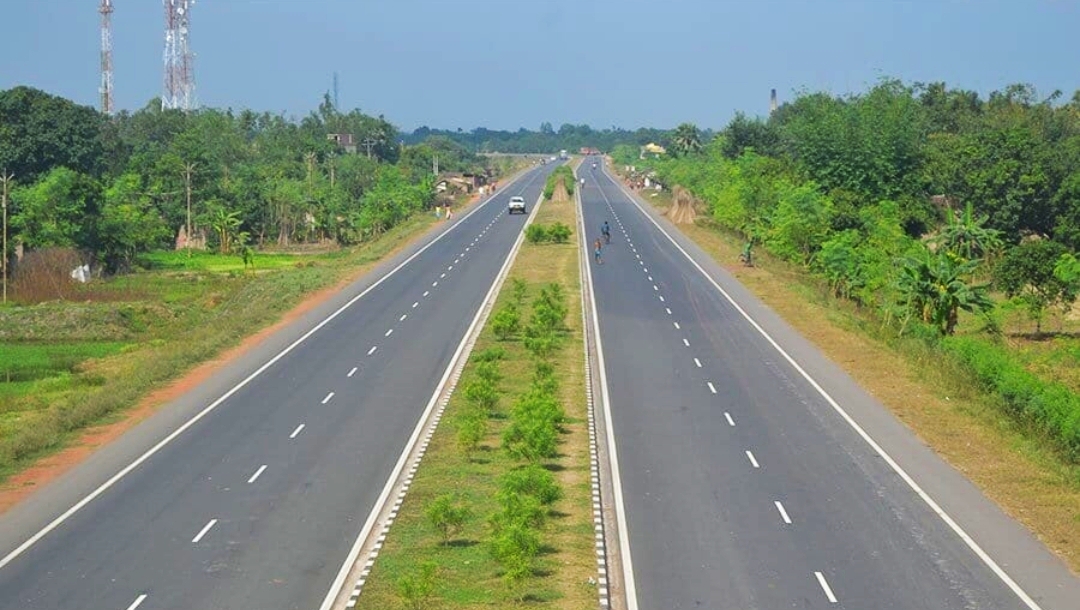 Gadkari lays foundation stone for 439 km highway projects in Assam
Union Minister for Road Transport, Highways and MSMEs, Nitin Gadkari recently inaugurated and laid the foundation stone for 27 highway projects worth Rs 2,360 crore in Assam. The projects include road lengths of about 439 km and aim to improve transportation and connectivity.
Perks of the projects:
Easy transportation of commercial goods within and across the state

Improved border connectivity

Time and fuel efficiency

Tourism boost and infrastructure development

Connectivity for agricultural produce up to larger markets

Enhanced employment opportunities
As many as 174 projects were approved under the Central Road and Infrastructure Fund (CRIF) at an estimated cost of Rs 2,104 crore. Of this, Rs 1,177 crore has been released. For the current year, a sum of Rs 221 crore under the CRIF is announced, as compared to its annual accrual of Rs 139 crore.
Gadkari announced an enhancement in the National Highways Original (NHO) amount from Rs 1,213 crore to Rs 2,578 crore for Assam. The road and infrastructure works will be taken up by the state for Rs 85,000 crore. In 2021, the work of Rs 14,000 crore would be announced. For another project worth Rs 26,000 crore, a DPR is being issued. During 2020, 217 km of long roads were completed in the state for a cost of Rs 1,102 crore. Additionally, in the coming year, 357 km of road works is worth Rs 2,511 crore. This year, nearly 19 projects of 295 km length were awarded a cost of Rs 13,620 crore. Preparation for another 20 projects is under process.
The minister also announced the construction of a multi-modal logistics park (MMLP) based in Silchar. It would be the second one, after the one in Jogighopa. The state government would offer close to 200 bigha land in Harinachra village.
In the coming months, the construction of Dhubri-Phulbari bridge will commence. For this 19 km bridge, Rs 4,497 crore would be spent. The aim is to reduce the distance by 203 km between Assam and Meghalaya.
Opinion Poll
Question : As we enter FY 2021-22, a report estimates a 11% GDP growth. What is the most critical investment the construction and infrastructure sector needs to make this year?