Highway construction at 29.81 km per day in 2020-21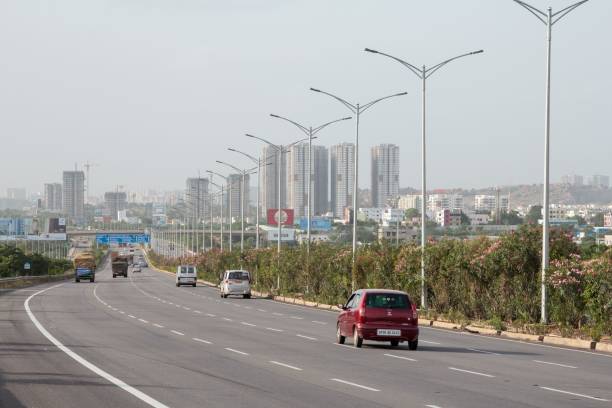 Highway construction at 29.81 km per day in 2020-21
Recent data shared by the Ministry of Road Transport and Highways (MoRTH) shows that the total length of national highway construction during 2020-2021 up to 5 February 2021 is 9,242 km, at an average speed of 29.81 km per day.
According to media sources, the data states that the last highest per day speed was registered in 2018-19. During the year, there was a speed of 29.74 km a day, and a total of 10,855 km roads were constructed.
In 2019-20, the national highway construction speed was 28.04 km per day, and 10,237 km was constructed during the period.
The national highway construction noted growth during 2017-18 with 26.93 km per day speed compared to 22.55 km in 2016-17 and 16.61 km in 2015-16. A total of 9,829 km roads under national highways projects were constructed during 2017-18, 8,231 km in 2016-17, and 6,061 km in 2015-16 km.
---
4th Indian Cement Review Conference 2021
17-18 March
---
In 2021-22, the centre has fixed a target to construct 12,000 km of national highways.
As per the MoRTH report, national highways of 7,767 km length have been completed in the first nine months of 2020-21, compared to 6,940 km for the corresponding period during the last financial year (FY).
India has the second-largest road network in the world of around 62.16 lakh km. This comprises 136,440 km of national highways, 176,818 km expressways, state highways, major roads, other district roads and village roads. A total of 5,902,539 km are other roads.
---
Also read: 21.6 km road construction per day despite Covid-19
Also read: Record 534 km construction in one week: Govt
Opinion Poll
Question : As we enter FY 2021-22, a report estimates a 11% GDP growth. What is the most critical investment the construction and infrastructure sector needs to make this year?