IRF asks MoRD to implement safer engineering on rural roads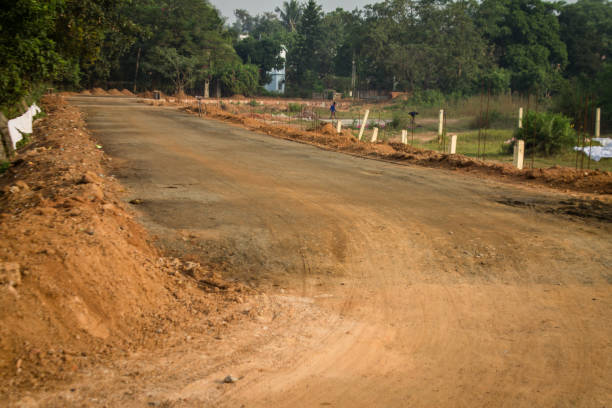 IRF asks MoRD to implement safer engineering on rural roads
Road safety body International Road Federation (IRF) has sought safer engineering implementation on rural roads from the central government.
IRF expressed concern over safety and an increase in the number of deaths on rural roadways. In response, the Ministry of Rural Development (MoRD) has assured it that safety audits are being conducted at rural roads with more than 5 km in length. The MoRD informed the IRF that it has appointed auditors to conduct regular safety audits.
MoRD appointed auditors for regular road safety audits of rural roads having more than 5 km of length to monitor the quality and safety of the roads. National Highways Authority of India (NHAI) Chairman and Secretary, Rural Development NN Sinha, while addressing a webinar on "Safer Roads for Safety of All Road Users" by the India chapter of IRF, revealed that:
The share of deaths on roads passing through rural areas has surged by more than 7% between 2014-2019, while the number of road accidents have decreased.
Sinha said around one lakh deaths were recorded in the year 2018 as compared to nearly 83,000 in 2014 on rural roads. While urban areas have a high concentration of vehicles, the number of deaths rising in rural areas is primarily attributed to the expansion of highways and construction of poorly designed rural roads with very few safety features, Sinha added.
The rural development secretary said apart from the safety audit, the ministry is also imparting awareness to school children and the rural population about road safety through audiovisual clips.
Currently, all roads constructed under the Pradhan Mantri Gram Sadak Yojana (PMGSY) are covered by the initial five year maintenance contract along with the construction contract, he added.
---
Also read: Study says US roads more dangerous than those in India
Also read: Nitin Gadkari launches road safety data dashboard for Gurugram
Opinion Poll
Question : As we enter FY 2021-22, a report estimates a 11% GDP growth. What is the most critical investment the construction and infrastructure sector needs to make this year?