Parl panel concerned over delayed road projects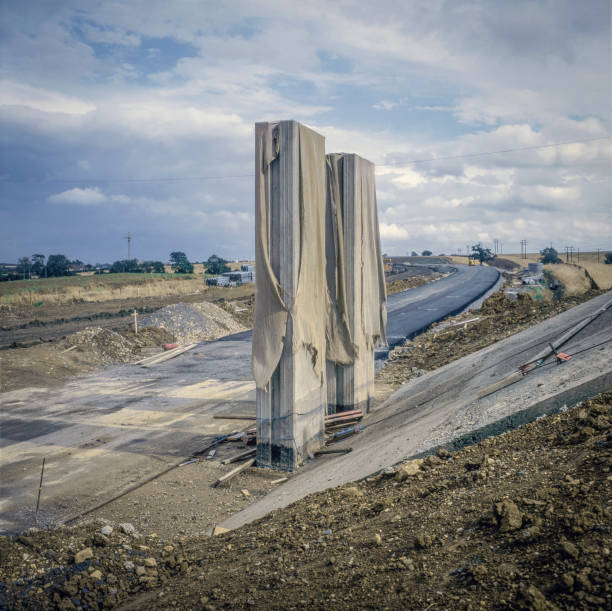 Parl panel concerned over delayed road projects
A Parliament Standing Committee on transport, tourism and culture has expressed concerns over delays in as many as 888 road projects under the road transport ministry, which amount to Rs 3 lakh crore involving 27,665 km road stretches.
The borrowing spree of the National Highways Authority of India (NHAI) to fund the government's highway expansion programme came under flak from the parliamentary panel, which was distressed to note the authority's mega debt servicing liability to the tune of over Rs 97,000 crore in the coming years.
The panel also noted that Maharashtra has an abnormally high number of delayed road projects as compared to other states. The panel recommended the ministry to draw up a robust coordination mechanism with the states and work out the delay resolution mechanism.
It expressed its concern that against a target of 6,469 km during the financial year (FY) 2020-21 under the Bharatmala programme, the ministry has been able to award only 2,517 km till January 2021. It has also been able to complete construction of only 2,273 km, as against the target of 4,571 km.
---
4th Indian Cement Review Conference 2021
17-18 March 
---
The committee noted that the debt servicing liability of NHAI for the next three FYs are even higher than the estimates that the ministry had provided to the committee during its examination of Demands for Grants for 2020-21.

The panel recommended NHAI to prioritise the completion of its delayed road projects to prevent further cost escalation. The committee has also recommended NHAI to explore restructuring of its existing debt and prepare proposals to raise long term funds through the upcoming development financial institution (DFI) announced by Finance Minister Nirmala Sitharaman in the Budget 2021.
The highways authority has had to rely on market borrowings to meet its capital expenditure, including the issuance of capital gains tax exemption bonds and loans from the National Small Savings Fund.
The parliamentary panel also expressed concern that even though the expenditure incurred by NHAI is consistently rising, the investment by the private sector has been minuscule compared to the expenditure incurred by the highways authority during 2020-21.
The panel recommended the Ministry of Road Transport and Highways (MoRTH) to take strong steps to encourage the participation of the private sector in road infrastructure projects across the country.
---
Also read: NHAI to use software-based tracking to detect delays
Also read: Lapses in highway building quality will cost heavily
Opinion Poll
Question : As we enter FY 2021-22, a report estimates a 11% GDP growth. What is the most critical investment the construction and infrastructure sector needs to make this year?