NHSRCL completes Delhi-Varanasi bullet train survey, DPR underway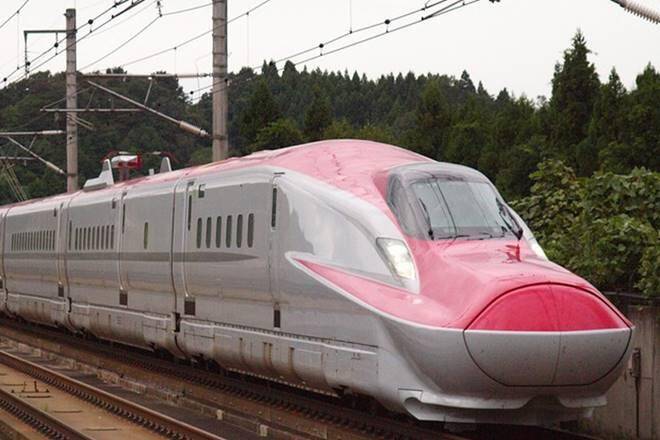 NHSRCL completes Delhi-Varanasi bullet train survey, DPR underway
May 25 2021,02:05 PM CW Team
The National High-Speed ​​Rail Corporation (NHSRCL) has completed the survey for the Delhi-Varanasi bullet train project and based on this survey, work on a detailed project report (DPR) is underway. The DPR will be submitted to the Ministry of Railways by August this year.
As we have reported earlier, NHSRCL had started a Light Detection and Ranging (LiDAR) survey for the Delhi-Varanasi High-Speed ​​Rail Corridor in January this year. LiDAR survey is a technique in which laser enabled equipment is mounted on a helicopter or plane to carry out the ground survey.
This technology gives accurate survey data and findings in less time. This modern technology was used in the Delhi-Varanasi High-Speed ​​Rail Corridor survey after Ahmedabad-Mumbai High-Speed ​​Rail Corridor.
According to the survey, the entire roadmap of the railway project is being prepared and based on that, an accurate description of the proposed rail track and its surrounding area is collected. Data is collected on geographical location, nature of the land, the distance between two important places etc.
Based on this, the requirement of land for the project is revealed. Along with this, the design of the structure, railway stations, loco depot and other important construction places are also marked. Similarly, other important decisions are taken on the basis of information received from the survey.
As per NHSRCL, the draft report has been submitted to the Ministry of Railways. Now DPR will also be handed over soon. After the approval from the government, land acquisition and construction work will be started at the ground level.
The Delhi-Varanasi high-speed rail corridor will pass through 22 districts of Uttar Pradesh and will have 12 stations on the route. Proposed stations include Delhi, Noida, Jewar Airport, Mathura, Agra, New Etawah, South Kannauj, Lucknow, Raibareli, Prayagraj, New Bhadoi, and Varanasi.
After completion of the project, bullet trains will operate on the corridor at a top speed of 300 km per hour, and the 865 km distance between Delhi and Varanasi will be covered in less than three hours.
---
Also read: LiDAR survey for second bullet train project begins
Also read: Laser-enabled aerial LiDAR for Delhi-Varanasi hi-speed corridor