Suez Canal: Egypt offers to reduce compensation claim for canal blockage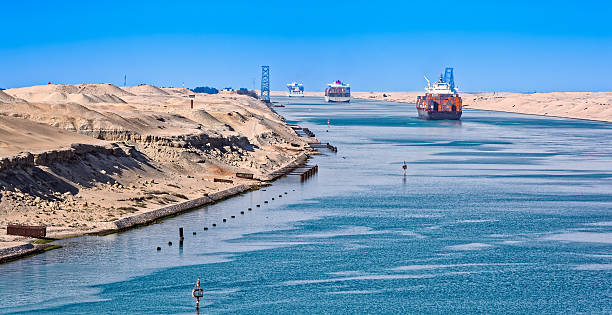 Suez Canal: Egypt offers to reduce compensation claim for canal blockage
May 11 2021,05:05 PM CW Team
Egypt has proposed to decrease claims for compensation from partners of the container ship that blocked the Suez Canal in March, Suez Canal Authority Chairman Osama Rabie told the media.
Rabie said the authority would reduce the claims from $900 million to $600 million. The Ever Given Container ship was offered payment terms by the Suez Canal Authority (SCA), but they are yet to answer them.
An Egyptian court allowed SCA's request for the seizure of the container in April-mid as discussion on compensation continued.
The blockage of Ever Given ship disturbed shipping markets because hundreds of containers had to wait for the unblocking of the canal, which can reduce travel time between Asia and Europe by a couple of weeks.
The authority also said the compensation is required to meet loss of transit expenses, damage done to the waterway during salvage and dredging efforts, and the expense of labour and equipment.
In the first four months of 2021, the revenue of the Suez Canal increased by 2.8% to $1.96 billion compared with $1.9 billion a year earlier.
The Ever Given is 400 m long and is owned by Japan's Shoei Kisen Kaisha Ltd, and Taiwan's Evergreen Line was renting it when it got stuck for six days in the Southern end of the canal.
---
Also read: Suez blockade: A warning for our National Infrastructure Pipeline
Also read: Suez Canal crisis: Israel rail route as alternative
Opinion Poll
Question : How can India stem inflationary trends likely from the currently all-time-high steel prices?