Suez blockade: A warning for our National Infrastructure Pipeline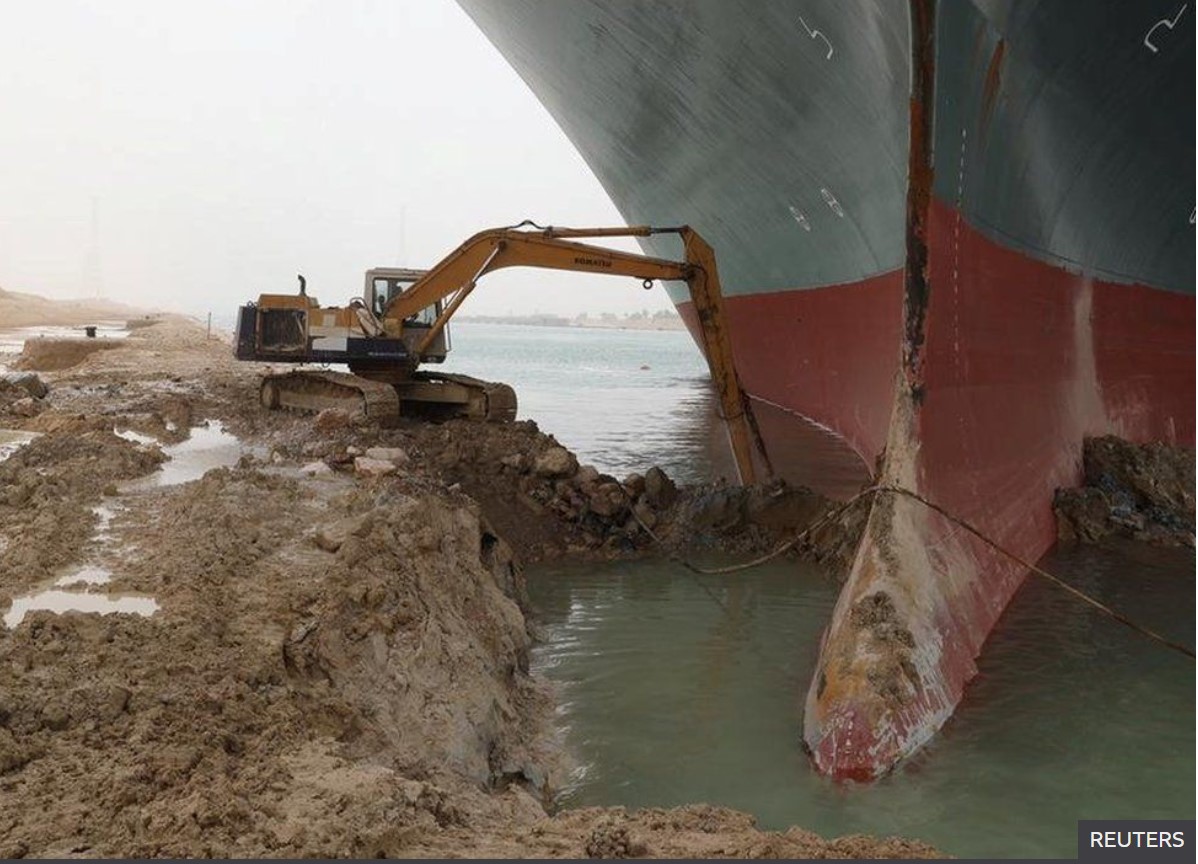 Suez blockade: A warning for our National Infrastructure Pipeline
29 Mar 2021 Editorial Team
When projects run aground as the Ever Given did and costs soar, it takes a lot of dredging to clear blockades in the channels, says Pratap Padode.
_____________
The container ship Ever Given, which ran aground while navigating the Suez Canal, is quite symbolic of how Covid-19 has held back growth and run plans aground. The ship, which is 400 m long (equal to the height of the Empire State Building in Manhattan in New York) and 60 m wide with a draught of 14.5 m (JNPT and Mundra have drafts of 15 m and 16 m respectively, while the world's largest container handling modern deep draft ports require a draft of 18-20 m) and a gross registered tonnage of 200,000 tonne, has an all-Indian crew, and was carrying 20,000 containers bound from Shanghai to Rotterdam. The 195 km Suez Canal, which was opened in 1869, took 10 years to construct, is 300 m wide at the point where the Ever Given has lodged itself. Its predicament is holding back a passage of goods worth $10 billion daily. Widening and deepening the canal is being attempted with dredgers, diggers, tugboats and excavators to unblock the canal, which is currently blocking 12% of world trade.
When projects get stuck, costs soar. As many as 442 infrastructure projects, each worth Rs 150 crore or more, have been hit by cost overruns of over Rs 4.34 trillion, according to a report by the Ministry of Statistics and Programme Implementation, meaning an average escalation of Rs 10 billion per project! While the project pipeline was already at a record 14-year low even before the pandemic, real-estate project launches had also got into slowdown mode. 
Property sales, however, have proved to be outliers and have witnessed a clear correlation to incentives. Registration of residential properties in Mumbai jumped over fourfold in March to 12,696 units compared to March last year on account of reduction in stamp duty by the Maharashtra government, according to Knight Frank India. A combination of record low home loan rates, reduced property prices along with discounts and offerings with payment flexibility offered by developers have helped provide a much-needed fillip to the sector. This also shows that a combination of multiple factors helps to create a momentum and announcements in isolation do not necessarily work. Hyderabad and Mumbai Metropolitan Region recorded the highest bump in sales over the same quarter last year, as per Anarock Research.
In infrastructure, Union Minister for Road Transport and Highways Nitin Gadkari has managed to cross the target set for 2020-21 of 11,000 km at 30 km per day. "In 2020-21, the Ministry of Road Transport and Highways has constructed 12,205 km of national highways between April and now. The rate of construction is 34 km per day. I am confident that by the end of March, we will reach 40 km per day," Gadkari said at an event organised by the PHD Chamber of Commerce and Industry. Divestment has also gained traction with companies being prepared for IPOs. The Development Finance Institution is being set up at a rapid pace with a clear goal to serve up funds for infrastructure. 
Recently, there has been activity across the borders in Maldives, Bangladesh and Nepal, with Indian companies bagging contracts, and even as far as Scandinavia, where Skanska has selected Tata Consultancy Services (TCS) as a strategic partner to help achieve its ambition of becoming the most digitally advanced company in the construction industry. Further, IRCON will build a $1 billion railway project in Kuala Lumpur, where Malaysia could possibly pay 70% of the cost in palm oil.
The rewards for a seamless project execution for our economy are immense but as we tug to pull our projects out of the red tape, there is always another Ever Given waiting to get grounded and creating a fresh blockade. A lot of dredging is needed to clear up the channels for inviting large scale development funds into the mega project dreams we are aspiring for.
Author: Pratap Padode is the Editor-in-Chief of Construction World and the Founder-President of First Construction Council.
---
Also read: Suez Canal crisis impact on India will be seen over months