Container shortage is killing export business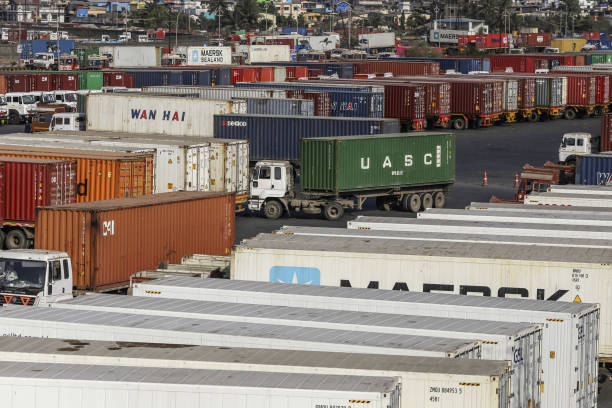 Container shortage is killing export business
Freight shipping costs have skyrocketed, causing exporters to lose business from several countries. The freight cost to both US and Europe have increased by 100%, and to places such as the American West Coast and the UK, there is an increase of over 200% over the last quarter. The Secretary-General of the Federation of Indian MSMEs (FISME), Anil Bhardwaj, told the media that during the last six to eight months, the freight charges have increased from $800 to $2500.
Exporters in several countries including India have been losing their business. Bhardwaj pointed out that shortages are being found only in India and not in China or Vietnam. Importers are already planning to shift to buying from East European countries to save costs, as one packaging exporter told the media.
---
4th Indian Cement Review Conference 2021
17-18 March
---
Since last year, there has been a shortage of containers due to the disruption in the supply chain caused by the pandemic. As a result, and with growing demand, exporters are finding it difficult to book space on vessels. In addition, the fuel price growth that started at the end of last year is also affecting the rates.
Firms in Europe and the US import from India because of the cost arbitrage. But, countries such as those in East Europe and South America have similar labour cost structures as India and import from the country due to technology and operational ease.
While the price rise is attributed to the demand-supply market dynamics, many industry players believe that since a handful of firms control the country's shipping lines, there is a cost monopoly by these firms for taking advantage of the increasing demand.
---
Also read: Expect delays in global supply chain, report says

Also read: CONCOR to float tender for 7k Make in India containers
Opinion Poll
Question : As we enter FY 2021-22, a report estimates a 11% GDP growth. What is the most critical investment the construction and infrastructure sector needs to make this year?