IKEA to invest Rs 60 bn in Maharashtra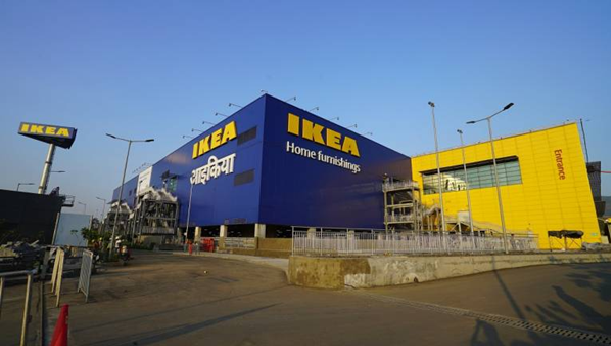 IKEA to invest Rs 60 bn in Maharashtra
10 Dec 2020 Editorial Team
As part of its expansion plans in Maharashtra, IKEA India is planning to invest around Rs 60 billion. In 2021, this Swedish furniture giant is looking to host around five million visitors in its store.
The Swedish company aims for long-term growth opportunities and are planning for investments over the next ten years. Per Hornell, The Market and Expansion Manager of IKEA India added that the company wants to build close to six to eight stores in different formats in Mumbai. Of this, two smaller city centres are for the financial year 2021.
Earlier this year, IKEA India had announced approximately 10,000 jobs in Maharashtra, with 50% of the jobs reserved for women. They intend to hire between 4,000 and 5,000 people with a 50:50 ratio and an equal amount with their suppliers.
The IKEA store located in Navi Mumbai would add to the total demand generation while supporting local communities and offering employment and equal opportunities. Additionally, it will increase the supply chain and concentrate on local production and skill-building. The store hosts the biggest children's area called Smaland. Furthermore, it includes the largest restaurant with nearly 1,000 seats and is similar to their first store in India in Hyderabad.
Globally, the company has factories set up; however, it does not intend to set up factories in India. Instead, it is looking to invest in its suppliers.
In 2018, IKEA India launched in Hyderabad. Since its launch, IKEA in Hyderabad has managed to make a revenue of Rs 400 crore. They are confident with the market potential in Mumbai and have high expectations for the store. They have an omnichannel approach that will help them achieve higher revenues.
Considering the pandemic, IKEA has reduced the prices of its products to suit consumers. They intend to continue this approach for the remaining fiscal year. Considering the Covid-19 scenario, IKEA's Navi Mumbai store will welcome only customers who have pre-registered.