Adani partners with Maire Tecnimont for green hydrogen projects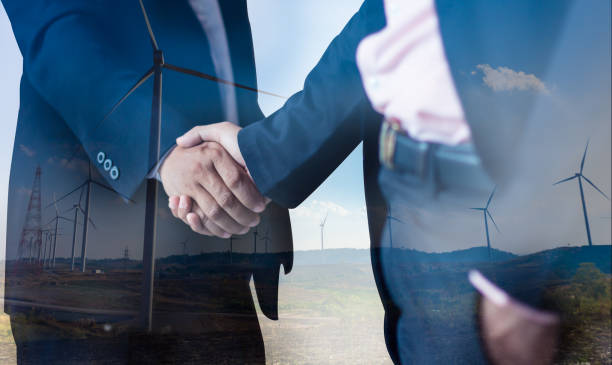 Adani partners with Maire Tecnimont for green hydrogen projects
Indian multinational conglomerate Adani Enterprises Ltd (AEL) has entered an agreement with Italian firm Maire Tecnimont's subsidiaries NextChem, Stamicarbon, and MET Development (MET DEV) to develop green hydrogen projects in India.
The company, through its subsidiaries, has signed a memorandum of understanding (MoU) with Adani Enterprises Ltd (AEL) to explore the development of industrial projects using NextChem's, Stamicarbon's technologies and MET DEV's project development capabilities and expertise, to industrialise green chemistry and circular economy sectors in India, a statement by Maire Tecnimont said.
According to Maire Tecnimont, the projects will be focused on producing chemicals, ammonia and hydrogen from renewable feedstock.
Green Hydrogen is generated from renewable energy sources like solar and wind energy. It is produced from electrolysis powered by renewable electricity.
As part of the agreement, Maire Tecnimont Group's subsidiaries and AEL will explore integrated opportunities for the valorisation of the renewable feedstock by utilising NextChem's and Stamicarbon's technologies for chemicals ammonia and green hydrogen applied to the chemicals value chain.
Maire Tecnimont Group will bring technological solutions and the best know-how for project development and execution, relying on its large presence in India with over 2,200 engineers and approximately 3,000 electrical and instrumentation professionals in Mumbai, combined with its portfolio of technologies as well as its capabilities as an end-to-end developer of large-scale complex projects.
The Italian firm, listed on the Milan Stock Exchange, heads an industrial group that leads the global natural resource conversion market (downstream oil and gas plant engineering, with technological and executive expertise).
Its subsidiary NextChem operates in the field of green chemicals and technologies in support of the energy transition. The Maire Tecnimont Group operates in approximately 45 countries, though about 50 operative companies.
---
Also read: Green hydrogen facility to come up in Tamil Nadu
Also read: Mitsubishi invests in clean hydrogen tech co
Opinion Poll
Question : As we enter FY 2021-22, a report estimates a 11% GDP growth. What is the most critical investment the construction and infrastructure sector needs to make this year?