Gujarat's RE power capacity to be around 61,466 MW by 2030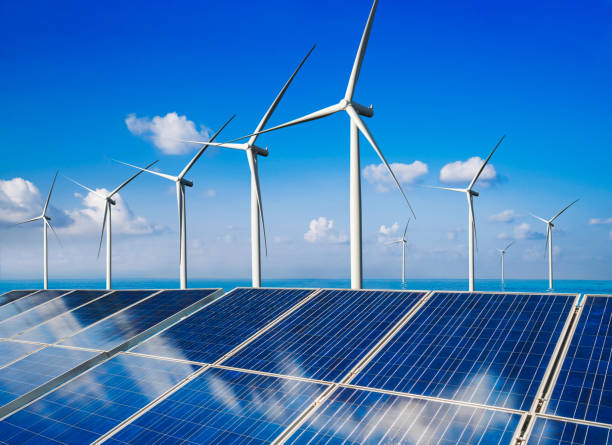 Gujarat's RE power capacity to be around 61,466 MW by 2030
09 Jul 2021 CW Team
Gujarat's renewable energy (RE) capacity is expected to increase to 38,466 MW by 2025 and 61,466 MW by 2030, according to the state government.
These projects involve problems related to electricity production and equipment manufacturing.
Mamta Verma, Principal Secretary of the Energy and Petrochemicals Department in the Gujarat government, informed the media that the state's present total installed power production capacity from renewable energy sources- solar, wind, hydel, biomass and bagasse, is around 13,152 MW.
The Principal Secretary said that Gujarat will surely be a global hub for the renewable energy sector in the subsequent 3-5 years. The installed capacity to produce power from renewable energy sources is anticipated to grow to above 38,000 MW by 2025 and over 61,000 MW by 2030. These estimations are based on project proposals that have already been finalised. The estimations are likely to be reviewed soon given the introduction of new proposals.
Additionally, she said that with the state and central government's policies and optimistic approach, Gujarat's dependency on non-renewable energy would be negligible or zero in the subsequent years.
Several mega projects are being executed over the state to enhance electricity production from renewable energy sources. The foundation stone for a 30,000 MW hybrid (solar and wind) renewable energy park in Kutch, known to be the world's largest of its kind, was placed by Prime Minister Narendra Modi.
The park, spread over 72,600 hectares, is being established near the Indo-Pak border, about 90 km from Khavda. The project will bring an investment of Rs 1.5 lakh crore.
Recently, four power distribution companies affiliated with the state-run Gujarat Urja Vikas Nigam Ltd (GUVNL) signed power-purchase agreements (PPAs) for 3,979 small-scale solar power projects (0.5-4 MW) with a total production capacity of 2,500 MW. The projects are likely to be commissioned in the coming 18 months and will bring Rs 10,000 crore investment on sectors related to green energy.
Gujarat, the top state in solar rooftop installations, is also working on an array of other solar and wind energy projects auctioned by the Solar Energy Corporation of India.
Last month, Mukesh Ambani-led Reliance Industries (RIL) declared that the company has begun developing a 5,000-acre Dhirubhai Ambani Green Energy Giga Complex in Jamnagar. It will comprise four Giga factories for producing energy storage batteries, fuel cells, solar photovoltaic modules, and the electrolyser.
For the next three years, RIL will invest Rs 60,000 crore in these initiatives. It will also invest another Rs 15,000 crore to offer infrastructure and utilities for manufacturing ancillary material and tools for helping these giga factories. By 2030, at least 100 GW of solar energy in India will be installed and enabled by Reliance.
Gujarat's average demand for power hovers about 16,500 MW, and renewable power helps meet at least one-third of this requirement. By 2030, its average power demand is likely to jump to 28,500 MW, and the state's RE power generation capacity will be more than twice the average power requirement.
Goldi Solar, a solar panel manufacturer based in Surat, is planning to boost its manufacturing capacity from 500 MW to 2,500 MW in phases.
---
Also read: ACME, ReNew win 500 MW solar project in Maharashtra
Also read: GERC proposes amendments in Gujarat rooftop net metering regulations