Tata Power announces live P2P solar energy project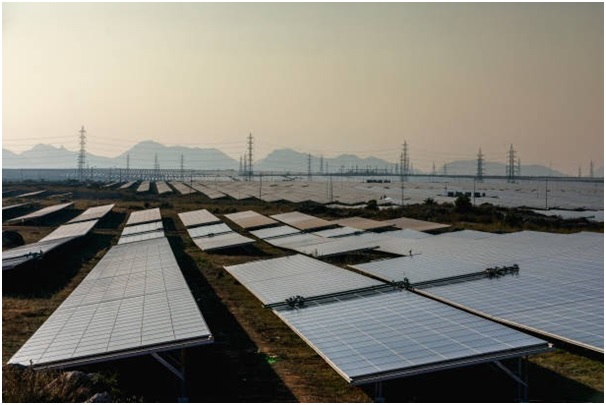 Tata Power announces live P2P solar energy project
Tata Power Delhi Distribution Ltd (TPDDL), a joint venture (JV) between Tata Power and the government of NCT of Delhi, along with Australian tech firm Power Ledger, announced the launch of the first live peer-to-peer (P2P) solar energy trading project in Delhi.
According to a statement, TPDDL and Power Ledger, in collaboration with India Smart Grid Forum (ISGF), have rolled out live P2P solar energy trading, a first-of-its-kind pilot project in Delhi. The project, which was announced during the India Smart Utility Week, in line with India's renewable energy targets.
Tata Power DDL said it aims to build a 'Utility of the Future' and transform the power distribution segment through innovative green technologies, collaborations and initiatives.
Under the project, about 150 sites that include TPDDL's locations and their actual customers with solar generation will be using the platform to sell their excess energy to other commercial and residential sites in a dynamic pricing environment with the help of P2P energy trades.
The consumers can choose which seller (prosumer) to buy electricity from, with Power Ledger's blockchain audit trail of energy transactions providing near time settlement and complete transparency throughout the whole process.
This project enables the development of an integrated ecosystem of grid-connected, distributed energy resources, including electric vehicle (EV) charging stations and battery energy storage systems (BESS) that can directly participate in the P2P marketplace.
The first P2P pilot project in Delhi is currently in progress between 75 consumers and 65 prosumer sites in the capital - 140 buildings and counting.
The full scale P2P trading trial will test various trading logics and continue until June 2021, with recommendations provided to the Regulator.

Power Ledger is an Australia based technology company that uses blockchain to facilitate electricity and environmental commodity trading. The company is in the scale up stage of commercialisation, and its blockchain enabled software is being used by a major number of international energy companies.
Opinion Poll
Question : As we enter FY 2021-22, a report estimates a 11% GDP growth. What is the most critical investment the construction and infrastructure sector needs to make this year?