The future shall demand less energy intensive greener cements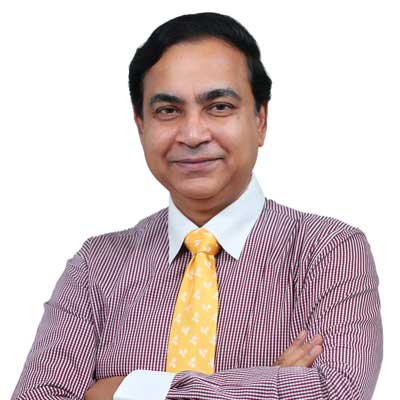 The future shall demand less energy intensive greener cements
21 Jun 2022 Editorial Team
Dr Sujit Ghosh, Executive Director – New Product and R&D, Dalmia Cement (Bharat), discusses the alternative raw materials that can be used in the production of cement and its impact on carbon emissions while underscoring the major challenges faced in using other cementitious materials.
What are the core raw materials used in the production of cement?
The core raw materials used in the production of cement are limestone (calcium carbonate) and clay (a source of silica). First, the limestone is roasted/calcined to create activated lime (CaO) in a calciner and then the activated lime along with siliceous clay is proportioned along with some other minor ingredients into a raw mix design and charged inside a kiln to form cement clinker; which is basically made of complex compounds of calcium-silica-oxides primarily, which when mixed with water, reacts, to form a cementitious gel paste that binds all aggregates together and when dried up provides strength to the concrete/plaster, made with cement and the aggregates.
Opinion Poll
Question : Recently there was a report about BMC availing of the services of urban design consultants to make the city's streets pedestrian friendly and aesthetic looking.
Do you think that this is feasible?