Ahmedabad civic body intensifies sealing drive against buildings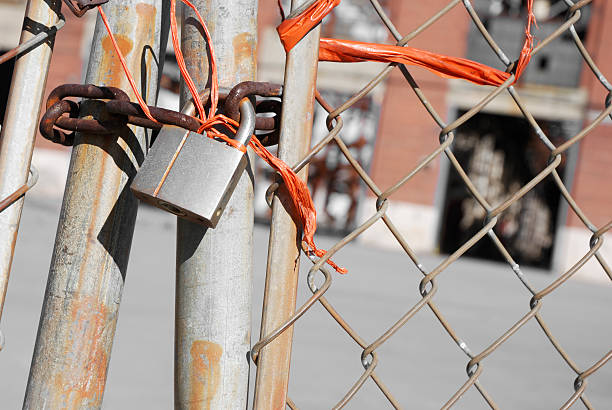 Ahmedabad civic body intensifies sealing drive against buildings
Jun 10 2021,04:06 PM CW Team
Ahmedabad Municipal Corporation's sealing drive against buildings that did not possess a valid Building Use permission (BU) or fire NOCs has intensified.
On Tuesday, landmarks like the Norquest House near Mithakali, Arjun Avenue at Law Garden and Swastic Centre on CG Road were sealed for these reasons.
Since May 31, the AMC has sealed 92 restaurants, 1,245 commercial units, 568 hotel rooms, 49 schools, tuition classes, and few college lecture rooms as they did not possess a valid BU permission.
On Tuesday, the estate department went to Sarkhej ward where they sealed 110 commercial units at Safvan Park, AfrinVilla and Lokhandwala party plot where a series of commercial units were built.
The AMC sealed a sum of 1.07 lakh square feet of construction. A senior AMC official, the Estate department, stated that more sealing would take place in the posh North West and South-West zones. They have asked for assistance from Satellite police.
Last week, the Gujarat High Court rejected a petition by the Ahmedabad Medical Association and 44 hospitals attempting protection against the civic body's sealing drive against buildings not holding a valid Building Use permission.
In this scenario, AMA with 44 of its children's hospitals and eight maternity homes, possessed BU permission for residential purposes and not for commercial usage.
AMC started to issue notices after HC order for action against hospitals not having fire NOC and building use permission. This took place after petitioner advocate Amit Panchal filed a PIL after a fire tragedy killed eight Covid-19 patients in Shrey Hospital in August last year.
---
Also read: Ulhasnagar municipal corp issues notice to 15 buildings for audits
Also read: DTCP asks builders of illegal colonies to pay demolition costs
Opinion Poll
Question : How can India stem inflationary trends likely from the currently all-time-high steel prices?