'Durability' and 'sustainability' are vital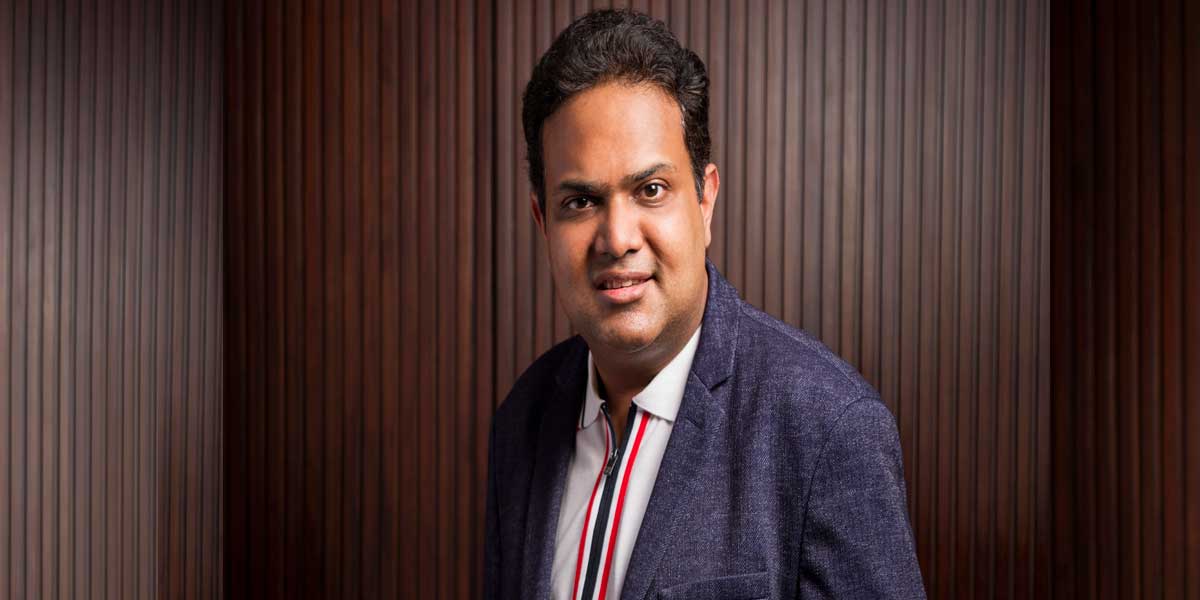 'Durability' and 'sustainability' are vital
14 May 2021 CW Team
Interior Designer Ajay Arya believes in breaking moulds and formulaic terms like 'Classic' and 'Modern' by creating spaces that reflect the owner's personality. The projects he and his team work on at A Square Designs are a testimony of his belief in practical and liveable spaces that are also beautiful and timeless.
Take us through your design process from conception and design to final build.
Once we sign a project, we discuss the requirements with the client, also try and understand what they a looking for. Once I access their personality and lifestyle, I plan a look for them that would suit the space and something that they would love. Then a lookbook and a mood board are presented to the clients. Once we are all on the same page, we start working on the details and selecting the materials.
Everything is then put together to make 3D renditions. After receiving the final approvals, we start executing. We improvise and value-add to the design during the execution. The last phase is usually the styling – selection of furnishings, accent pieces, lighting, curating art etc.
How do you conceptualise outdoor spaces?
I feel that the indoor and outdoor spaces should complement each other and the transition should be pleasant to the eye when you step out into the adjoining outdoor space such as an attached terrace garden or a verandah or the main garden of a house. I prefer using all-natural materials for outdoors and plants that are tropical and grow well in our humid weather conditions.
How do you integrate sustainable features with aesthetics while designing a space?
'Durability' and 'sustainability' are vital. Using the right material at the right place and for its correct purpose is the key. Efficient and effective use of materials is important. Of course, it is also important to watch out on how we could conserve our resources.
How has your design philosophy changed over time, especially in the light of the pandemic?
Usually, we do make some changes to our design ethos with changes in trends and lifestyle, and at times to just look at things with a fresh perspective. In these unprecedented times of the pandemic, we are designing homes to suit today's need. For example, planning a powder room closer to the main entrance, adding a services lobby near the kitchen, making provisions for a home office/study, space for fitness regime etc.
What changes have you made in your work protocol due to the pandemic?
We now plan our day in a way that we are in the office in the first half and visit sites or for material selections towards the end of the day. Some of us try to work from home as and when possible. We try to minimise meeting people in person and try and do a lot of work with video calls and on WhatsApp or emails. Visits to other cities for work have also reduced drastically.
What is your vision for A Square Designs?
I look at us working on the very best projects both residential and commercial on a pan India basis. We would like to work on some heritage conservation projects to give back to society in our own small way.
Tell us about the projects you are working on currently.
Some large-format duplex homes, a modern Indian restaurant, some private offices and a resort-style holiday home in Bikaner.
What advice would you like to give to aspiring architects/designers?
There's no substitute for hard work. Never be afraid of sharing your ideas with your prospective clients. They might just love what you propose.