Astonishingly Luxurious Lounge Spaces by Varun Baweja Designs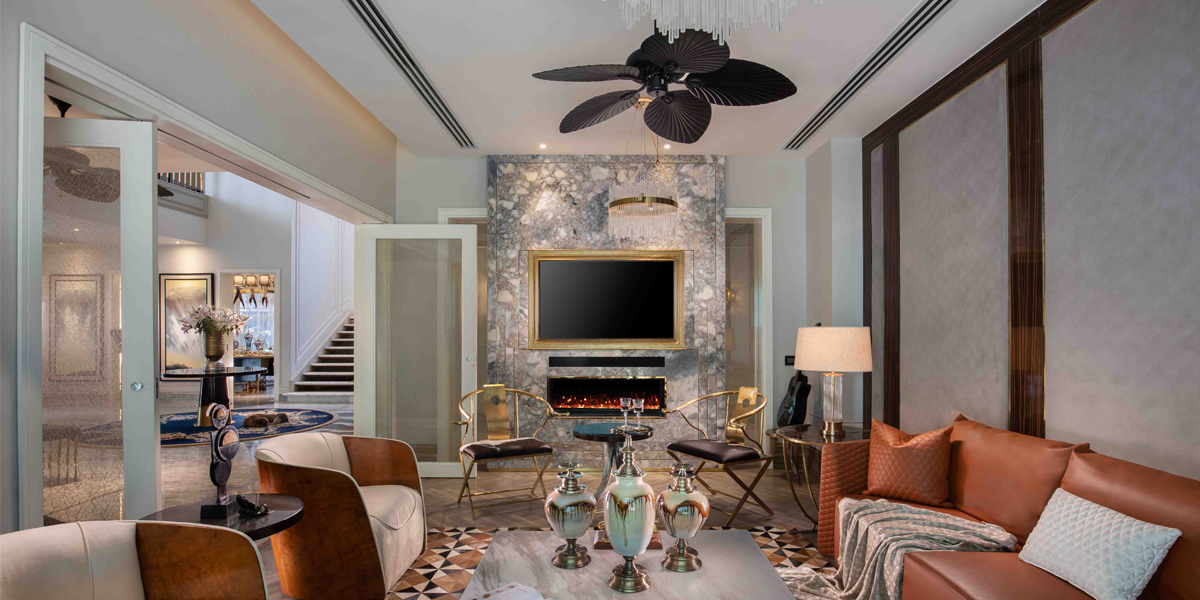 Astonishingly Luxurious Lounge Spaces by Varun Baweja Designs
29 Oct 2021 CW Team
A collection of lounge spaces created by Varun Baweja Designs ooze glamour and sophistication, yet brim with an intrinsically calming vibe. Striking a fine balance among the diverse luxury materials, colours, patterns and finishes, the spaces leave a lasting impact.
Opulent luxurious lounge
The chevron wooden flooring sets a warm and neutral stage for a play of opulent features in this stunning entertainment lounge and bar area. The rich burgundy sofa, the onyx coffee table paired with an animal skin pattern carpet hold the lounge area together in high style. The Venetian mirrors on the wall behind, along with the golden details, add glamour and depth. The bold chandeliers enhance the ambience with a soft golden glow. Beautiful décor pieces enhance the look of this lounge.
Luxuriously earthy lounge
Bright, earthy, yet refined, the terracotta sofa brings oodles of warmth and style to this lounge area. The geometric pattern rug adds to the energy of the space, while the mirror television above the fireplace, encased in marble paneling, forms an elegant backdrop. A beautiful selection of veneers on the wall and the coffee table blends perfectly with the theme. Metal chairs with animal skin on the seat bring an exotic touch to this contemporary room.
Simply luxurious lounge