Elegant bedrooms by A Square Designs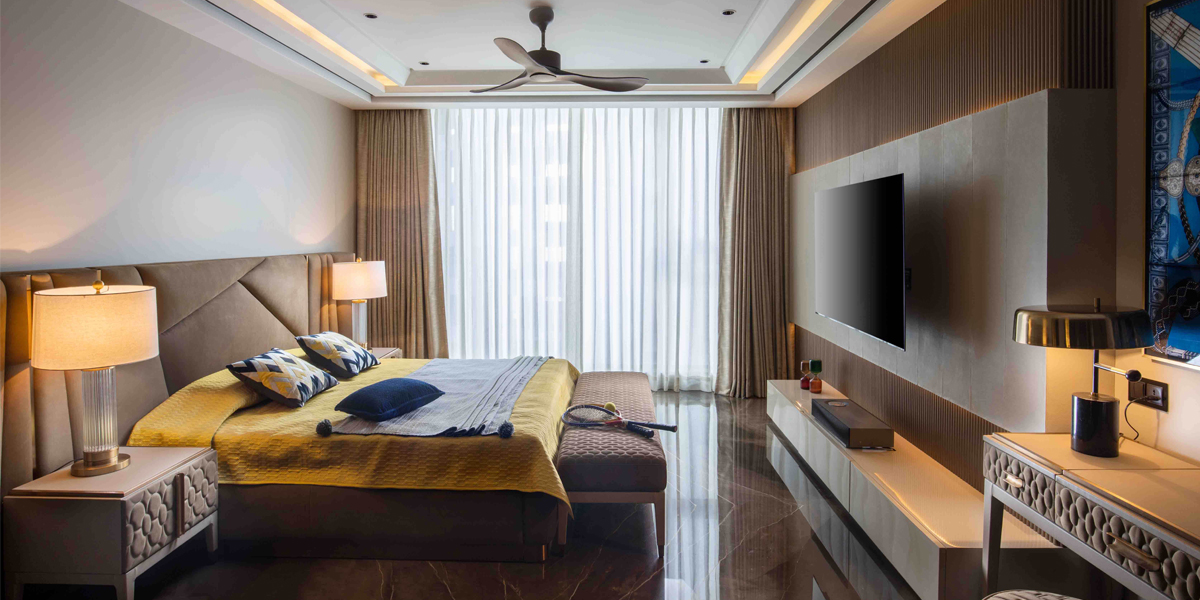 Elegant bedrooms by A Square Designs
22 Nov 2021 CW Team
Soothing colours, mesmerising textures and subtle design details are mixed masterfully to evoke restful, yet delightful spaces.
Textured cheery bedroom
A brown and beige base with textural brilliance is offset with cheery yellow to create a cool and relaxing space. Designer bedside table hoist lamps that provide the soft illumination required for build the serene elegance of the room. The upholstered bed back brings character to the space and an abstract wall art in blue breaks the monotony of the space and livens it up.
Cool blue bedroom
Cool blue bed with a high headboard against a rustic wall and a luxurious leather-clad chair create a chic air in this vibrant bedroom. Set in a white textured wall backdrop, this theme flows through the floor with a carpet in a similar shade and texture. A sofa set on the corner of the with a tall lamp creates a cosy nook within the bedroom and a restful environment.
Earthy vintage bedroom
Earthy shades and vintage floral wallpaper come together in an unhurried manner in this graceful bedroom. A dark veneered textured bed back sits on a vintage style bedsheet and throws. Two lounge chairs sit next to a coffee table making it both a peaceful living and restful bedroom. Two large windows let natural light flush in making the room lively.
Exciting young bedroom