Real estate sector seeks Rs 1.25 lakh cr stress fund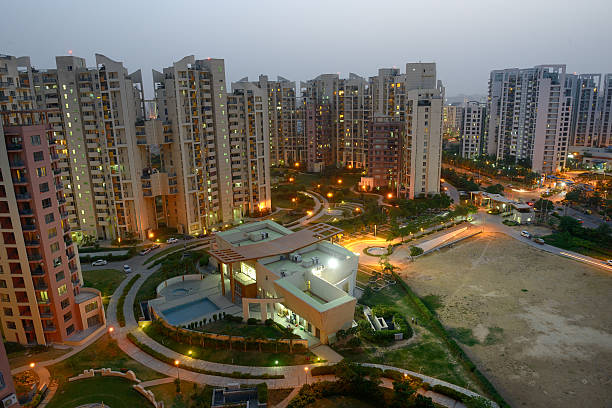 Real estate sector seeks Rs 1.25 lakh cr stress fund
Jan 18 2021,04:01 PM CW Staff
National Real Estate Development Council (NAREDCO), an industry body, is seeking an estimated Rs 125,000 crore via many Housing Finance Corporations (HFCs) and Non-Banking Financial Companies (NBFCs) who they say are ready to establish such stress funds for the ailing real estate sector. According to the body, this will allow for faster sanctions and appraisals.
Niranjan Hiranandani, National President, NAREDCO, said that the industry appreciates the establishment of the Rs 25,000 crore Single-Window for Affordable and Mid-Income Housing (SWAMIH) fund to help the real estate, but allowing more similar stress funds will facilitate last-mile funding for stressed and stalled projects.
Enhancing loan to value (LTV) ratio up to 90% across the board for home loans for affordable houses of Rs 30 lakh or less and the same facility should be extended to MIG and HIG, is another demand that industry has put forward.
Allowing interest on home loans for income tax deductions without any ceiling, current interest deduction under section 24 of IT Act 1961 on housing loans of Rs 2 lakh should be removed in order to incentivise home buyers, said NAREDCO.
For rental housing, NAREDCO seeks enhancement in House Rent Allowance (HRA) Tax Exemption for rental housing, an increased depreciation rate for the rental projects like in commercial buildings and allowing ''carry on'' of loss from rental income will make a difference.
One-time restructuring of loans, allowing external commercial borrowings (ECBs) for the real estate sector and reforms for special economic zones (SEZs), including extending notification date for IT/ Information Technology Enabled Services (ITES) SEZs and withdrawal of MAT are some other demand put forward by NAREDCO which thinks this can go a long way in ensuring green shoots in the real estate sector.
---
4th Indian Cement Review Conference 2021
4th Indian Cement Review Conference 2021
17-18 March
Opinion Poll
Question : How can India stem inflationary trends likely from the currently all-time-high steel prices?