Businesses are favouring subscription-based models for all assets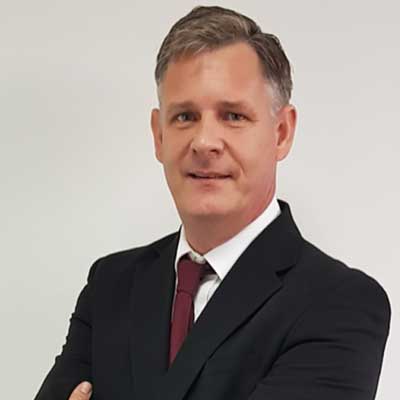 Businesses are favouring subscription-based models for all assets
Jun 23 2021,04:06 PM Editorial Team
- Paul Wallett, Regional Director, Trimble Middle-East and India region
The pandemic has changed the world completely. Customers in construction and other industries have massively accelerated their digitalisation efforts since last year, and are now depending on remote working more than ever.
Earlier this year, along with the launch of its Tekla Structures 2021, Trimble also announced the adoption of a subscription based model. Paul Wallett, Regional Director, Trimble Middle-East and India region, shares more on this major change in the firm's business model and how it operates in an exclusive interview with SERAPHINA D'SOUZA.
What factors prompted Trimble to automate and streamline how it handles software sales, delivery and support?
At Trimble, we stand committed to helping our customers generate the maximum value out of their investments in our technologies and solutions.
Our shift from perpetual licenses-based model to a subscription-based model underlines this commitment, as it allows our customers to minimise their upfront capital investments and pay for a service or a feature as long as they want to use it.
This shift is also driven by an industry-wide momentum towards converting majority of large capital investments to operational expenses for better flexibility and control over cash flows, and lower year-one costs. Businesses across industries are evaluating how best they can embrace op-ex models for all large investments in technologies, machinery as well as other assets. The global technology industry is also responding well to this trend and is increasingly offering software on a subscription model.
Finally, the shift to subscription model is also a complicated process, and necessitates wide-ranging adjustments in technical, architectural business and operational aspects of the organisation. We, at Trimble, believed it was all well worth the effort, as our customers stand to gain tremendously from subscription-based pricing in terms of two key benefits: Lower costs that are tied closely with business value generated from these investments, and access to latest features and innovations speedily and easily. The shift allows many more businesses to start adopting world class tools as well, democratise technology and bring its benefits to their doorstep, impacting the society at large in an expansive, positive way.
Why according to you is the subscription economy exploded into a ubiquitous phenomenon, and why are even large companies like Trimble now offering subscriptions to their premium software tools?
As mentioned above, businesses are increasingly favouring subscription-based models for all assets, including cutting-edge technology solutions, as they seek benefits like lower year-one costs, greater flexibility in adoption, and better management of cash flows. Companies like Trimble are responding favourably to this customer expectation and are increasingly adopting subscription-based revenue models.
There are several factors driving this transition particularly in the technology domain, including advances in the tech infrastructure that supports this move. The subscription model also aligns incentives on both sides of the equation, offering stability for technology providers and affordability and convenience for customers.
Subscription-based models also offer deeper customer insights to technology providers. When interactions with customers are restricted to one-off purchases, it's difficult to develop a nuanced understanding of their behaviour and preferences. But when technology providers have ongoing relationships with their customers, they can maintain contact and gain deeper insights into how their customers interact with their products. Those insights can be used to inform a wide range of business choices, from product enhancements and new products to better informed marketing decisions.
What market and environmental factors are driving a shift towards technology-as-a-subscription service?
There are several environmental factors shaping and supporting a general shift towards technology-as-a-subscription service. For example, advances in the cloud-based infrastructure and digital payment interfaces have made it possible to set up and process recurring payments without the massive investment of manpower that was earlier required.
Meanwhile, analytics have given businesses better insight into consumer behaviour, which technology providers can use to hone their products and even subscription models over time. On the product side, advances in high-speed Internet connectivity and even physical logistics have made it more efficient and cost-effective to deliver technology products reliably and at scale. These infrastructural developments have made subscription business models increasingly feasible and friction-less.
How will this shift impact the businesses in India, as well as, internationally?
We believe this shift will be hugely welcomed by businesses in India as much as the rest of the world, as it offers them continuous and real-time access to Trimble's cutting-edge innovations, while also helping them preserve their cash that would otherwise have been spent on buying perpetual licenses. It is indeed a win-win proposition for both businesses who wish to adopt Trimble's world-class software solutions without spending huge amounts upfront, and for Trimble as well – as it helps us bring our products within reach of a much larger number of customers.
How will this change impact the already existing customers of Trimble, which include the Indian Government, Indian Railways and large construction companies?
The shift to subscription-based pricing model does not affect any of our existing customers adversely, and those who have bought perpetual licenses before will not find their licenses to be affected in any way. Customers with an active Maintenance service contract with Trimble will even receive the license codes for the Tekla Structures 2021 version and will continue to be able to take advantage of all the benefits that this service brings, including customer support. They will also be able to extend the Maintenance contract for future years.
Customers with a perpetual licence but no maintenance service can update their licenses and thus activate the Maintenance service until December 31, 2021. After this date, it will no longer be possible to update licenses without active Maintenance. However, they can still continue to use their software licenses without Maintenance, but without the possibility of updates and customer support. If they decide to update their licenses and keep the Maintenance service active for 2022 and beyond, Trimble will provide them with regular software updates and customer support.
Finally, our existing customers have the option to purchase more perpetual licenses until July 31, 2021. After this date, new Tekla Structures licenses can only be purchased by subscription.