Infra budget sought, infra budget granted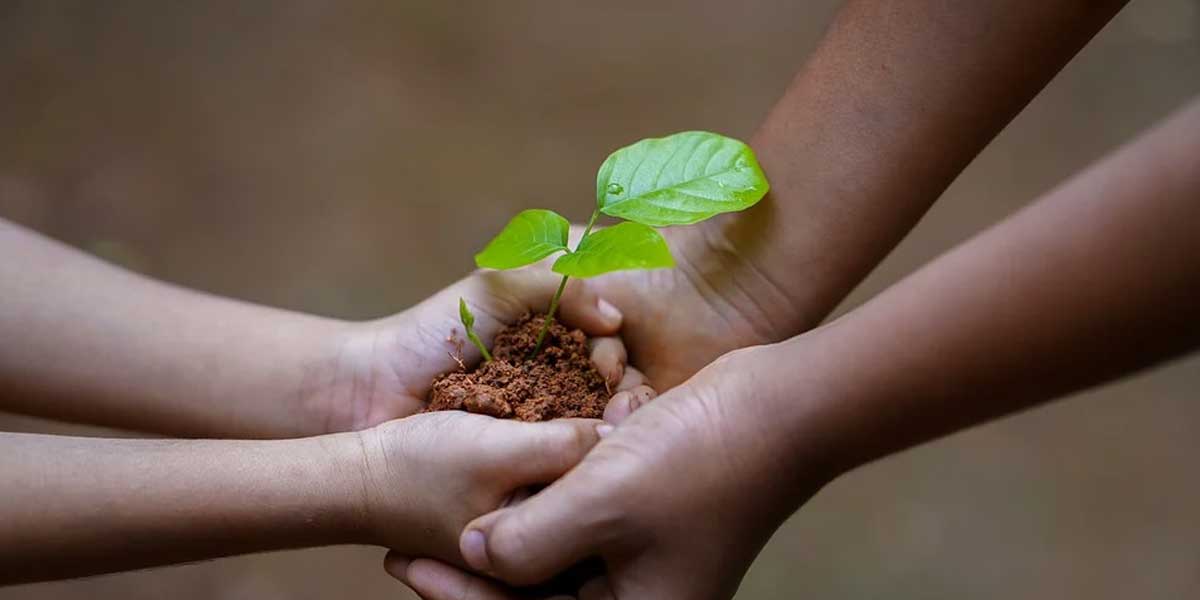 Infra budget sought, infra budget granted
01 Feb 2021 Editorial Team
Finance Minister Nirmala Sitharaman, armed with a digital Bahi Khata (ledger or dossier) presented the Union Budget 2021-22 today. The Budget proposal to the Parliament comes amidst unprecedented circumstances of pandemic, lockdown, job losses, plummeting economic growth, and pent up restlessness among the people of the country. It also comes after an overwhelming proportion of industry recommendation favoured higher spending, especially on infrastructure and real estate--which proved to be the post-pandemic driver of sorts.
Infrastructure certainly won, while affordable real estate did not receive any extraordinary push. Physical infrastructure, health infrastructure, and agriculture infrastructure had received the maximum attention, while funding of infrastructure through the establishment of a development finance institution (DFI) seeks to support the implementation of the burgeoned infrastructure outlay.
As expected, a pandemic recovery plan dominated a 37% increase in infrastructure spending, with an outlay of Rs 5.45 lakh crore, and a more than doubled expenditure on health and healthcare infrastructure were the most prominent features of the Union Budget 2021-22. An agricultural infrastructure cess will come into effect, albeit with no extra burden on the end consumer, the FM said in a CII-hosted media conference after the budget speech.
In her two-hour speech, Sitharaman announced that this year's budget was poised on six "pillars":
Health
Physical, financial capital and infrastructure
Inclusive development
Reinvigorating human capital
Innovation and R&D
Minimum government, maximum government

Impetus for highways
More than 13,000 km length of roads, at a cost of Rs 3.3 lakh crore, have already been awarded under the Bharatmala Pariyojana project of which 3,800 km have been constructed. By March 2022, another 8,500 km of national highway corridors will be awarded. To further accelerate this, various highway development projects will be undertaken. These include:
3,500 km of National Highway works in poll-bound Tamil Nadu at an investment of Rs 1.03 lakh crore. Construction will start next year.
1,100 km of National Highway works in poll-bound Kerala at an investment of Rs 65,000 crore including 600 km section of Mumbai-Kanyakumari corridor in Kerala.
675 km of highway works in poll-bound West Bengal at a cost of Rs 25,000 crore including upgradation of existing road, Kolkata–Siliguri.
1,300 km of National Highway projects worth Rs 34,000 crore will be undertaken in Assam over the next three years.
Additionally the budget provides for the highest ever outlay of Rs 118,101 lakh crore for Ministry of Road Transport and Highways. Of this quantum, Rs 108,230 crore is capital, perhaps the highest ever
Future ready railway infrastructure
Indian Railways have prepared a National Rail Plan for India, 2030. The plan is to create a "future-ready" railway system by 2030.
The following initiatives have been proposed for the railway infrastructure:

The Sonnagar–Gomoh Section (263.7 km) of eastern DFC will be taken up in PPP mode in 2021-22.The Gomoh–Dankuni section of 274.3 km will also be taken up in short succession.
New Dedicated Freight Corridor (DFC) projects: the East Coast corridor from Kharagpur to Vijayawada, East–West Corridor from Bhusaval to Kharagpur to Dankuni and North–South corridor from Itarsi to Vijayawada will be taken up.
Detailed Project Reports will be undertaken in the first phase.
Urban infrastructure: working towards increasing share of public transport
According to the announcement the government will work towards raising the share of public transport in urban areas through expansion of metro rail network and augmentation of city bus service. MetroLite and MetroNeo services, with a tyre-based technology, will be deployed to provide metro rail systems at much lesser cost with the same experience, convenience and safety in Tier-2 cities and peripheral areas of Tier-1 cities.
Central counterpart funding will be provided to:

Kochi Metro Rail Phase-II of 11.5 km at a cost of Rs 1,957.05 crore.
Chennai Metro Rail Phase-II of 118.9 km at a cost of Rs 63,246 crore.
Bengaluru Metro Rail Project Phase 2A and 2B of 58.19 km at a cost of Rs 14,788 crore.
Nagpur Metro Rail Project Phase-II and Nashik Metro at a cost of Rs 5,976 crore and Rs 2,092 crore respectively.
Power: putting an end to monopoly
With the aim to end the monopolies of distribution companies and provide the consumers with a choice of a framework will be put in place to give consumers alternatives to choose from among more than one distribution company (discom).
Additionally, a revamped reforms based, result linked power distribution sector scheme will be launched with an outlay of Rs 305,984 crore over five years. The scheme will provide assistance to discoms for infrastructure creation including pre-paid smart metering and feeder separation, upgradation of systems, and more., tied to financial improvements.
A Hydrogen Energy Mission in 2021-22 will also be launched for generating hydrogen from green power sources.
To give a further boost to the non-conventional energy sector, additional capital infusion of Rs 1,000 crore has been provided to Solar Energy Corporation of India and Rs 1,500 crore to Indian Renewable Energy Development Agency (IREDA). DFI for infra funding To help manage infrastructure financing, a bill will be introduced by the Finance Minister to establish a professionally managed Development Financial Institution (DFI). A sum of Rs 20,000 crore has been provided to capitalise this institution.
Debt financing of Infrastructure Investment Trusts (InVITs) and real estate investment trusts (REITs) by foreign portfolio investors will also be enabled by making suitable amendments in the relevant legislations. This will further ease access of finance to InVITs and REITs thus augmenting funds for infrastructure and real estate sectors.
Ports
Major ports will be moving from managing their operational services on their own to a model where a private partner will manage it for them. For the purpose, seven projects worth more than Rs 2,000 crore will be offered by the major ports on Public Private Partnership (PPP) mode in FY22.
Boost to affordable and rental housing
To give a boost to the government's flagship scheme of 'Housing for All' and affordable housing an additional deduction of interest, amounting to Rs 1.5 lakh, for loan taken to purchase an affordable house was provided in July 2019 Budget. Now, the eligibility of this deduction has been extended by one more year, to 31 March 2022. An additional deduction of Rs 1.5 lakh shall therefore be available for loans taken up till 31 March 2022, for the purchase of an affordable house Apart from this a tax holiday for one more year (till 31 March 2022) was also announced during the budget.
To promote supply of Affordable Rental Housing for migrant workers tax exemption has been allowed for notified Affordable Rental Housing Projects.
Read all about Budget 2021-22 here.