GDP forecast down 1% as states clamp Covid restriction: Care Ratings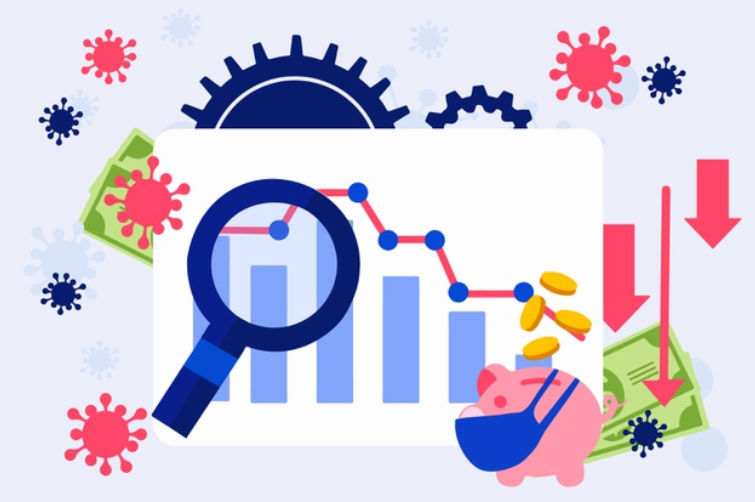 GDP forecast down 1% as states clamp Covid restriction: Care Ratings
Apr 22 2021,11:04 AM CW Team
A new report suggests that the growth in India's Gross Domestic Product (GDP) will need to be recalibrated to account for the second wave of the Covid-19 pandemic and the resultant restrictions on mobility and business.
Towards the end of the last fiscal year in March, Care Ratings had projected a growth in GDP for FY22 to be between 11-11.2% based on gross value added (GVA) growth of 10.2%. The spread of the virus in Maharashtra had led to the state government's announcement of a lockdown, which began in a less stringent manner from the first week of April.
Consequently, on factoring the potential loss of economic output due to the restrictions in Maharashtra, the GDP forecast for FY22 was lowered on April 5 to 10.7-10.9%. But the lockdown was made more obtrusive to business activity by April 20, with more stringency expected for the forthcoming fortnight. Further, the spread of the virus to other states has caused similar actions by governments which have ranged from night curfews and weekend lockdowns to full lockdowns.
The daily infection rate is now in the vicinity or excess of 3 lakh, and this situation is vastly different from that in March 2020, when the number was in the hundreds. The daily cases recorded on 20 April 2021 at 2.94 lakh is almost triple than the peak observed in September 2020 (~97,000) and is almost 37% of the total cases at the global level. (That number has grown on 21 April 2021 to over 3.16 lakh.) The lockdown at that time did evoke some relief from the centre.
This time, the centre has left it to the states and stated that there will be no nationwide lockdown. The ability of states to help the displaced is limited and the extension of lockdowns cannot be ruled out.
Against this background, Care Ratings has now revised their forecast for GDP growth for FY22 as the underlying conditions have changed rapidly in the last 30 days or so. It stands now at 10.2%.
CARE Ratings' forecast for GDP in last one month (%)
| | |
| --- | --- |
| Date of forecast | Forecast |
| 24 March | 11-11.2 |
| 5 April | 10.7-10.9 |
| 21 April | 10.2 |
Although the setback to economic revival is seen as being limited given the region-specific nature of fresh restrictions, the double digit growth rate in GDP in FY22 was anyway going to be more of a statistical driven number due to the decline witnessed in GDP in FY21. The growth rate over FY20 would be very modest to begin with. With these forecasts a GDP growth of 10.2% in FY22 over FY21 would imply growth of around 1.5% over FY20.
Opinion Poll
Question : How can India stem inflationary trends likely from the currently all-time-high steel prices?