Are roofing sheets used in projects compliant with BIS standards?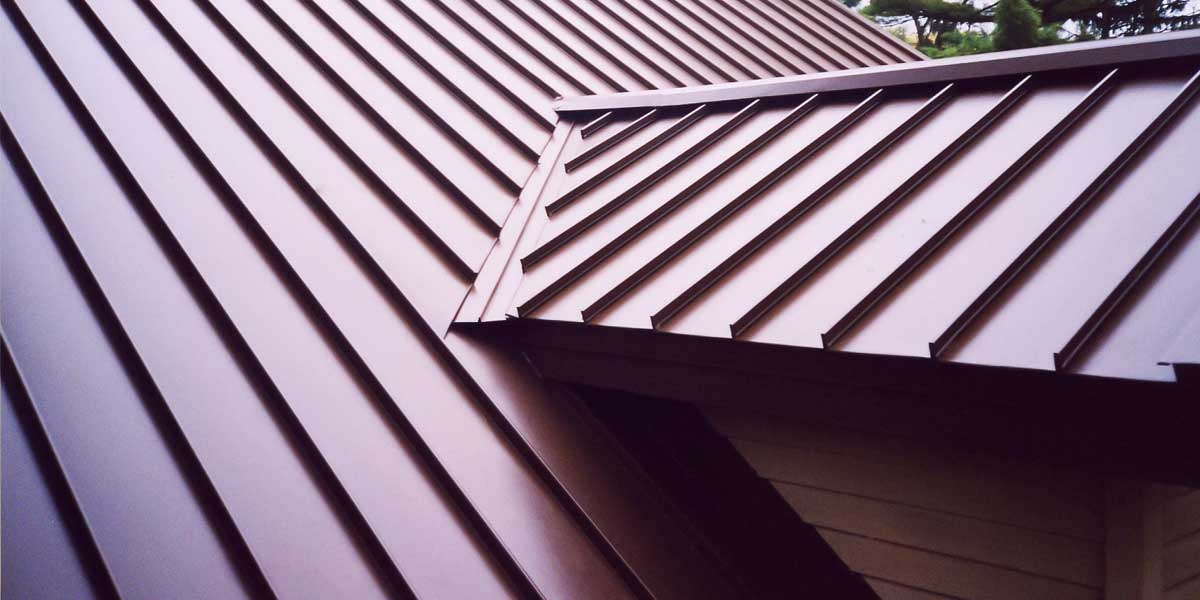 Are roofing sheets used in projects compliant with BIS standards?
03 Jun 2021 CW Team
For roofing systems to be efficiently used in projects, it is imperative to understand what complies with Bureau of Indian Standards (BIS) as well as to know the measurement techniques for effective use.
In India, all steel structures including roofing sheets are required to meet the zinc coating and paint coating thickness requirements as specified in the latest versions of the BIS Standards IS277, IS14246 (galvanized) and IS15965 (Galvalume/Zincalume).
To discuss this and more, the International Zinc Association recently organised a webinar on the topic.
Key takeaways of the discussion:

Steel is one of the most important and versatile materials with unique properties suitable for use in any sector in the economy.
Zinc is extensively used to galvanize steel owing to its protective properties.
Standardised zinc coatings help in improving service life and performance of roofing sheets and other end-products.
Minimum standards for zinc coating requirements vary across regions; however, India lags behind its global peers in terms of these standards.
Consumers should be aware of the prevailing standards as well as ways to assess if the products are in compliance with these standards.
Most products in the market fail to comply with the prescribed BIS standards. The government should take necessary steps in the form of timely amendments as well as stringent enforcement and surveillance to ensure quality products to end-users.
Need to bring in adherence to quality to make India a self-reliant manufacturer of high quality steel that is at par with global standards.
The webinar was chaired by ACR Das, former Industrial Adviser, Ministry of Steel, who is presently an iron and steel consultant. Panelists included Sachin Shetty, Managing Partner, Quesrow Management Consulting; Kenneth de Souza, Technical Expert-Galvanized & Prepaint, International Zinc Association; Prof AS Khanna, Former Professor at IIT Bombay; and Dr Sharma Paswan, Principal Scientist CSIR-National Metallurgical Laboratory, Jamshedpur.
While Shetty spoke about the metallic coating standards in India, the benchmark with global markets and the extent of compliance in India, de Souza highlighted the importance of zinc coating in delivering long roofing life. Besides, Prof Khanna demonstrated how should coating thickness be measured, while Dr Paswan took us through the measuring methodology for zinc coated and pre-painted steel. Das spoke on the standardisation and regulatory framework on iron and steel for consumer protection.
How long does a galvanized metal roof last?
As per Standard ISO 14713-1 and ISO 14713-2, the life expectancy (service life) is pegged between 2-18 years (2 years in harsh environments such as marine or industrial and 18 years in rural environments).
As per the ASTM A 653/EN10346 with zinc coating thickness, a minimum of 20 µm on each side is recommended, which is 137.5 gm per sq m on each side. Interestingly, the cost contribution of zinc in 1 tonne of glavanized roofing sheets is just about 6% of the retail price.
The standards
The main standards for roofing are:
IS277-2018: Galvanized for corrugated roofing
IS14246-2013: Prepainted galvanized for roofing
IS15961-2013: Galvalume for roofing
IS15965-2012: Prepainted galvalume for roofing
In terms of zinc coating weight compliance, standard calls for a minimum of 40% of the specified coating on one side and 60% on the other side.
Rigorous adoption of standards is often looked upon as one of the yardsticks of industrialisation and development of any country, according to Das. "India has a strong framework for quality control standards that have been introduced by both BIS and the government," he said, adding that this provides impetus to domestic steel manufacturers to produce superior quality components. "However, despite the existing framework, there are stray cases of supply and import of sub-standard coated products.
This must be addressed by the enforcement authority (BIS) and also the regulator (Ministry of Steel) through time bound planning and action."
India vs. the World
Zinc keeps moisture, salt and the corrosive atmosphere away from steel.
Notably, in terms of minimum zinc coating for galvanized steel roofing applications, while the rest of the world (Japan, Spain, the US, Canada, Mexico) adheres to 275 gsm, India is just at 120 gsm (60 gm per sq m per side). In fact, the UK, Austria, Belgium, France, Sweden and Ireland adhere to 350 gsm.
Issues and the way forward
A recent evaluation done by a consultancy in Mumbai determined that the imported roofing and cladding sheets supplied by retailers across India did not meet BIS standards nor the Government of India Quality Control Orders (QCO). Further, it was also found that some of the sheets produced locally in India were also sub-standard.
Das rightly highlighted the major issues of concern as the production or sale of sub-standard products; disposal of seconds and defective sheets (as scrap as per BIS); import of second and defective coated sheet products; import of coated sheets as scrap; and poor enforcement and surveillance mechanism.
To address these issues, he suggested that amendments be made of all relevant ISs expeditiously, besides strengthening the enforcement and surveillance mechanism by BIS. He also suggested that customs authorities should have a check on imported sub-standard products.
de Souza rightly pointed out that India's economic growth is intricately linked to the growth of the steel industry. "Application of the right kind of construction technology along with high-quality zinc coated steel usage will ensure a long life, safety, and security of the public," he said, adding, "We thereby want to create consumer awareness around coating sheet thickness to ensure better infrastructure in the country."
- SERAPHINA D'SOUZA