Commuters pay full toll despite HC's 50% order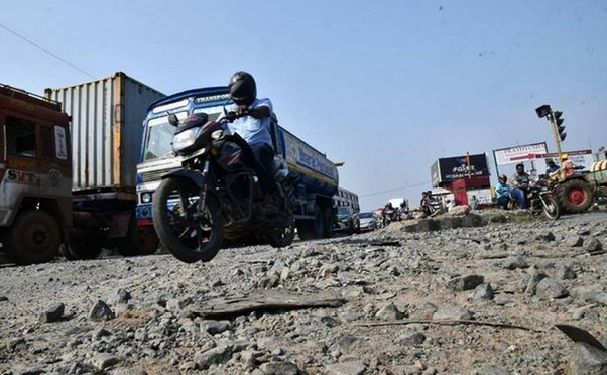 Commuters pay full toll despite HC's 50% order
The Madras High Court ordered the National Highways Authority of India (NHAI) to collect only half of the toll between the plazas of Maduravoyal and Walajapet due to poor road conditions of the Chennai-Bengaluru highway. Several days after the order, the commuters are still forced to pay the entire toll.
A senior official from NHAI, Chennai Regional Office said that they have not received a copy of the Madras HC. The court had said that the officials from NHAI must be ashamed of laying such roads and announced that they must collect only half the amount until December 21. The Times of India reported that on Sunday, the NHAI was collecting the full one-way fee at toll plazas near Sriperumbudur and Chennasamudram near Walajapet respectively in both cash and Fastag modes.
Tamil Nadu Truckers' Association said that they were disappointed by NHAI for not taking the court's decision seriously. According to the data, more than Rs 133 crore was collected as toll at these two plazas every year.
Around 150,00 vehicles use this road daily. This road has also witnessed approximately 460 accidents every year. The second most dangerous junction in Chennai city with 95 deaths in three years is the Nazarathpet junction. It is a four-lane road with no sign boards or indications of accident-prone spots or road repairs.
An official from NHAI had stated that the six-laning of the stretch of land commenced in 2015, but the agreement was terminated in 2016 that arose several disputes. Rectification works are almost nearing completion at accident blackspots.
Tamil Nadu Highway Department sanctioned Rs 60 crore for road improvements in this stretch.
Also read: Chennai-Bengaluru expressway tender features
Opinion Poll
Question : As we enter FY 2021-22, a report estimates a 11% GDP growth. What is the most critical investment the construction and infrastructure sector needs to make this year?