Coal India to reduce manpower by 5% annually for the next 5-10 years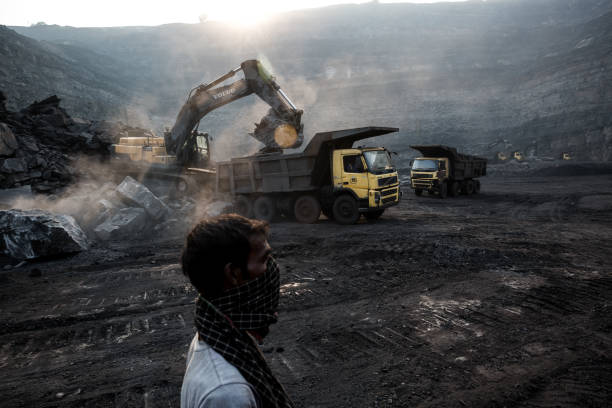 Coal India to reduce manpower by 5% annually for the next 5-10 years
Jun 18 2021,08:06 PM CW Team
Coal India Limited, the world's largest mining company, announced on Tuesday that it will cut 5% of its workforce every year for the next 5-10 years to save money.
Since FY20, the mining company has employed 2,72,445 people, according to CIL's earnings call a day after reporting its March quarter results.
The company also stated that it would close unviable mines. There are 158 underground mines in operation, employing 43% of the workforce and contributing 5% of total production. In CIL, steps are being taken to phase out the unprofitable mines. The production of 11 of these Underground Mines has already been halted, according to CIL.
The company also stated that to efficiently operationalise greenfield projects, CIL devised a transformative plan to engage MDO for 15 projects (10 OC and 5 UG) with a combined total targeted capacity of about 160 MTY.
Work orders for two 45 MTY projects have been issued out of the 15 projects. The remainder of the projects are in various stages of tendering and NIT approval.
Coal India's stock is currently trading 1.10% lower on the BSE at 157.60 per share.
CIL reported a consolidated net profit of 4,588.96 crore for the quarter ended March 31, 2021, a drop of 0.8%. In the previous fiscal year, the company made a profit of Rs 4,655.76 crore.
CIL announced in a regulatory filing that its board of directors has approved a final dividend of Rs 3.50 per equity share with a face value of Rs 10 for the fiscal year 2020-21.
The company's consolidated sales fell to Rs 24,510.80 crore in the January-March period, down from Rs 25,597.43 crore in the March quarter of 2019-20, according to the filing.
However, the company's expenses fell to Rs 21,565.15 crore in the January-March 2021 quarter, down from Rs 22,373.046 crore the previous quarter.
CIL production fell to 203.42 million tonnes (mt) in the quarter, down from 213.71 mt in the same quarter of 2020.
During the January-March period, the company's offtake was 164.89 mt, up from 164.33 in the same quarter of 2020.
Over 80% of domestic coal production is produced by CIL. By 2023-24, the company plans to produce one billion tonne.
---
Also read: 114 projects of Coal India in various stages of implementation
Also read: CIL records coal off-take to 55 mt in May
Opinion Poll
Question : How can India stem inflationary trends likely from the currently all-time-high steel prices?