Steel types and supply base to be broadened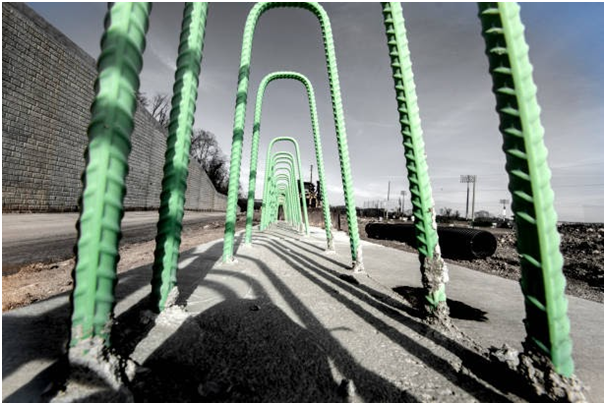 Steel types and supply base to be broadened
The Ministry of Road Transport and Highways (MoRTH) has issued orders that all types of steel can be used for national highway construction given they pass the required quality tests.
With this move, the ministry aims to increase the steel supplier base and potentially lower the input cost of raw materials in the backdrop of rising steel prices.
Official sources told the media that earlier, the contract provisions required the use of steel produced by primary integrated steel producers only.
The ministry, in an official release, said all kinds of steel whether produced from ore, pellets, billets or melting of scrap, will be allowed to be used for the construction of national highways, as long as it meets the standards required for specific grades of steel.
The steel proposed to be used in construction would be tested in the National Accreditation Board for Testing and Calibration Laboratories (NABL) accredited laboratories as a third-party check prior to approval. The move is based on discussion and analysis with stakeholders and also technical opinion.
With this move, the supplier base for steel used in the construction of national highways would increase, leading to added competition and better price discovery.
Access latest steel prices here
Around 250-300 kg or more of steel is used in building 1 km of national highways, an official told media sources. The quantity of use can increase and vary if the highways have more structures while being built.
Given the increase in steel prices, which can impact the cost of building national highways, Road Transport and Highways Minister Nitin Gadkari had suggested the need to re-look at all conditions that could be restrictive, without impacting the quality of material used for highway construction.
Gadkari had already raised the issue earlier in several forums after several steel user sectors approached the minister on this matter. The minister had also raised the issue with Prime Minister Narendra Modi.
As we have reported, the Competition Commission of India (CCI) is investigating whether steel companies have colluded with each other to increase the commodity price.
Image: The government has previously mandated the use of domestically manufactured metal and alloy items for public projects.
---
Also read: Gadkari bats for a steel and cement regulator
Also read: Govt issues new domestic procurement norms for 49 steel pro
Opinion Poll
Question : The Budget will influence your business the most in terms of