Indian Railways plans 100% indigenous coach manufacturing by 2022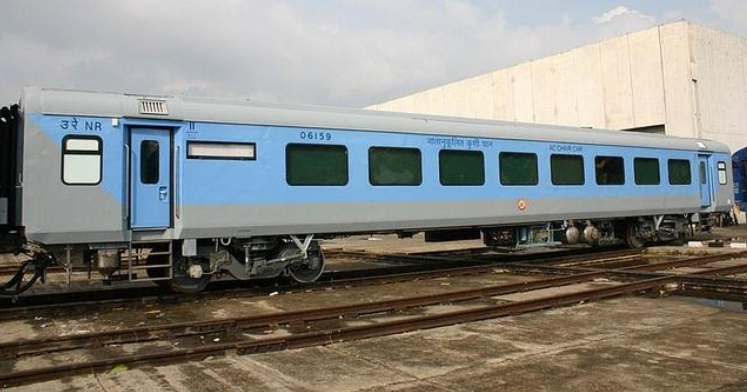 Indian Railways plans 100% indigenous coach manufacturing by 2022
The Ministry of Railways (MoR) is planning a 100% indigenous manufacturing of all rail coaches by ending dependence on imports from other countries, including China, by 2022.
Currently, the Linke Hofmann Busch (LHB) coaches, being manufactured by the production units of the Indian Railways—Integral Coach Factory (ICF), Rail Coach Factory (RCF) and Modern Coach Factory (MCF), are fully indigenous except for the wheels and axles. The wheel discs and semi-finish axles are imported from China for the LHB coaches.
Sources told the media that the Indian Railways' import component of manufacturing parts has reduced steadily in recent years, and now it's around 1.6% of the total value of items. They said efforts have been undertaken to reduce this share of imports further, and some of the last few remaining items like wheels and axles are now going to be entirely manufactured in India.
In 2020-21, Indian Railways imported 60,000 LHB wheels, which is a 100% annual requirement of LHB wheels by the railways. Around 4,000 axles, which constitute around 18% of Indian Railways annual requirement, were imported.
The LHB coaches use forged wheels. Axles of all the rolling stock are forged, and wheels were imported as they were not manufactured here, and axles were imported because of capacity constraints.
SAIL, Durgapur, which was primarily manufacturing wheels for locomotives, has started manufacturing LHB wheels too, an official told the media. It has manufactured and delivered about 400 wheels that are on trial. The unit has the capacity to manufacture about 60,000 forged wheels of all types. With these steps, a capacity of 1.1 lakh LHB wheels shall be available in India, and this will be more than the annual requirement of LHB coaches, according to the official.
---
Also read: MoD unveils first indigenous driverless metro car
Also read: Vande Bharat must make most procurement locally
Opinion Poll
Question : As we enter FY 2021-22, a report estimates a 11% GDP growth. What is the most critical investment the construction and infrastructure sector needs to make this year?